Table tennis energises people's instinct to have fun, socialise and be active — meet, compete and enjoy the game from the very first ball hit!
An exceptional team bonding experience for
all occasions…
Bring your team(s), friends and work colleagues together for a fun, active and inclusive experience. Hosted at your office or location of choice, our professional hosts know how to get the party started — with social tournaments, tips, tricks and exhibition games, great music and even a ping pong robot that takes on all‑comers!
Pongathon ping pong events adapt and scale to team building experiences, conferences, summer and christmas parties, university programmes, onboarding, leaving do's and more...
What to expect
Meet, compete and make new friends — ping pong is inclusive, healthy and fun!
The Pongbot Challenge! A ping pong robot that takes on all comers in a 60 second dual!
Social doubles and tournaments, parlour games, beer pong…
Pongathon pro players are on hand for coaching tips and challenges… take us on with frying pans, mini bats and phones!
Pongathon music… we'll program all your tunes to play to 😀
Ade and his team are known for their high‑energy brand of ping pong entertainment!
Want to connect with your international colleagues? No problem, we also have a virtual ping pong challenge gameshow.
Lot's of our previous clients continue post‑event with social table tennis in the workplace as a healthy, low impact pastime for their workforce.
Let's do something special!
Get in touch, let us know your ideal dates, location and any special requests.
We'll provide with a made-to-measure event plan for your consideration which also may include some of our other rather useful services like location finding and additional production ideas.
We want you to be part of the creative process — ideas are bounced around, the all-important financials are locked down and the final brief is approved. Once a is deposit confirmed, your event date is in the diary.
Pongathon would love to create a memorable team event for you!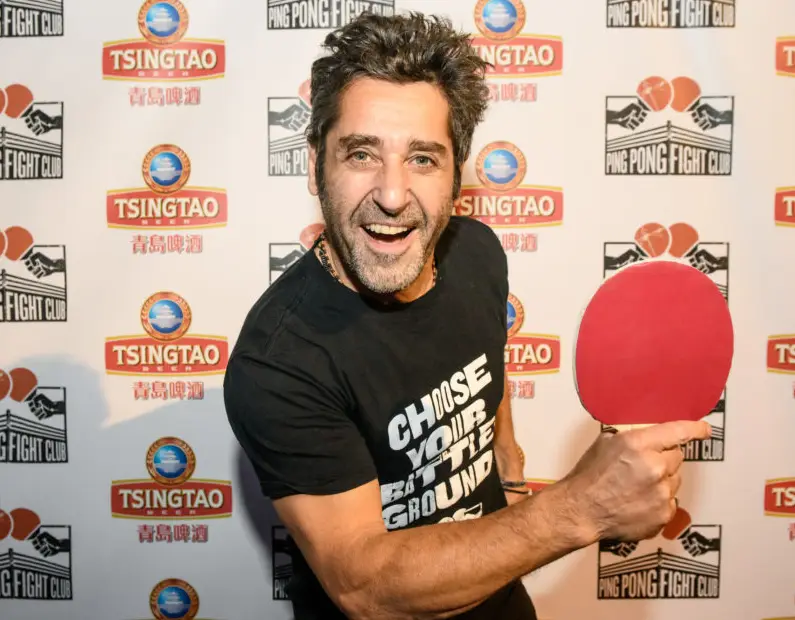 Adrian Leigh (Founder)
ade@pongathon.com
+44 07971 555 020